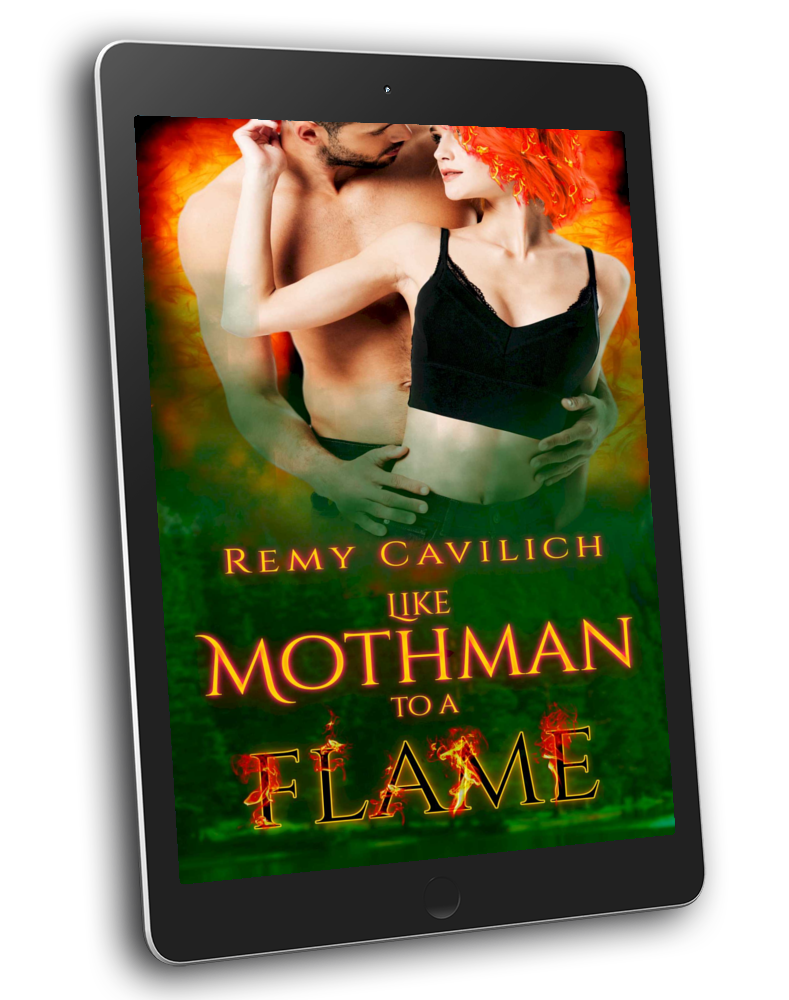 I didn't want to come back to Briar Creek. But, story of my life, I never get what I want. So I'm gonna grin and bear it, get shit done, and get the hell out of Dodge.
Well, right after I slip between the sheets with this sexy librarian who seems to have the hots for me.
I've already warned him about me–I have no plans to stay here any longer than necessary, and I don't do relationships.
But what man ever listened to a woman? Especially one that offered a challenge like I did.
How was I supposed to know the guy was Mothman?
The Thirst — Remy Cavilich
Paranormal Romance
Loving a human woman with anxiety is hard. It's even harder when you're a brooding, gothic, antisocial vampyr with an insatiable hunger for her blood, among other things…
Meet Lucien Sabatini, a 200-year-old vampyr elite who doesn't adhere to the accepted stereotypes of being a creature of the night. He's walled himself off from others for hundreds of years to avoid emotions, and he's been an unfeeling mess ever since. But when his interest is piqued by a beautiful woman in a newspaper photo, he finds himself driven to hunt her down and orchestrate her presence in his Italian villa for a week. He must bring himself to keep from devouring her when the Thirst takes over him, but when her time in Italy is up, will he be able to let her go? And when his sordid past as a human catches up to him, will it cost Lucien more than he's willing to give up?
FOLLOW ME ON ALL YOUR FAVORITE PLATFORMS
Debut Author
Remy Cavilich
Remy is a West Virginia native with a colorful and diverse upbringing who has dreamed of bringing relatable and transforming stories to life for readers. From her colorful hair to her fiery personality, she stands out in a way few dare to, and so do her stories. Writing across multiple genres, she puts to use her college studies in English/Creative Writing and her real-life experiences to bring readers the narratives that keep us wanting more. Click below to learn more.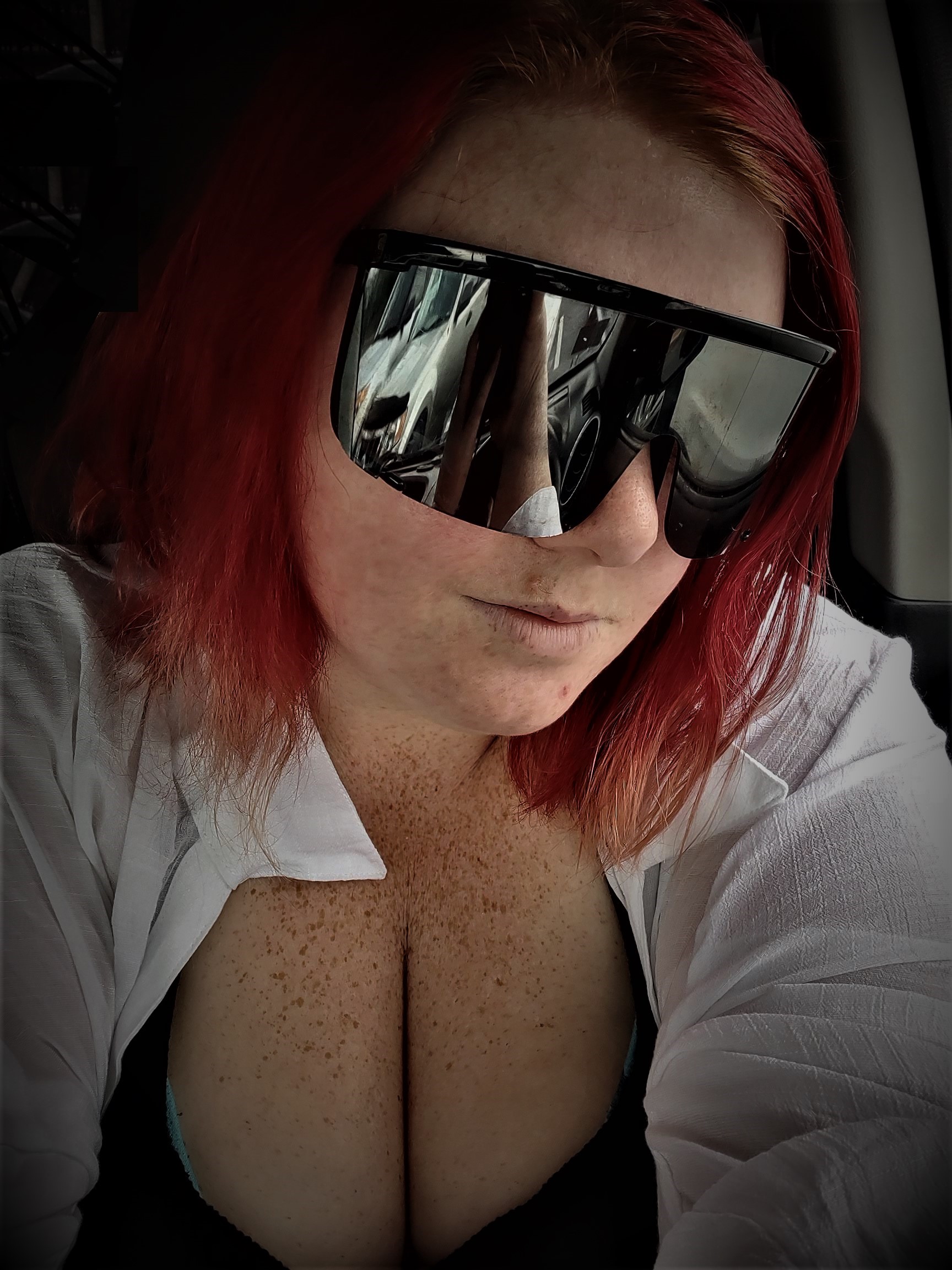 By Any Other Name
(New Cover Coming Soon) 
Roxanne Smith was just trying to get through university when an unexpected visit from a strange figure sends her hurtling back in time, and she wakes to find herself in what she thinks–or hopes–is a dream. She is part of a caravan headed to the newly-crowned Artaxerxes III, King of Persia, a concubine gift from his uncle.
She doesn't expect the king to take an immediate liking to her.
But what happens when she begins to fall for the king? And when a spiritual ritual leaves them with more questions than answers, will she finally admit this is more than a dream?
Every secret of a writer's soul, every experience of his life, every quality of his mind, is written large in his works.
2021 Para-Con WV
Do you like the paranormal? How about touring old pennitentiaries? If spooky shit is up your alley, come see me at 2021's Paranormal Convention at Moundsville Penn in West Virginia.
See my events page for more details and a link to the event website!
Coming September 8th, 2021
The Hunger
Sequel to The Thirst ~ Paranormal Romance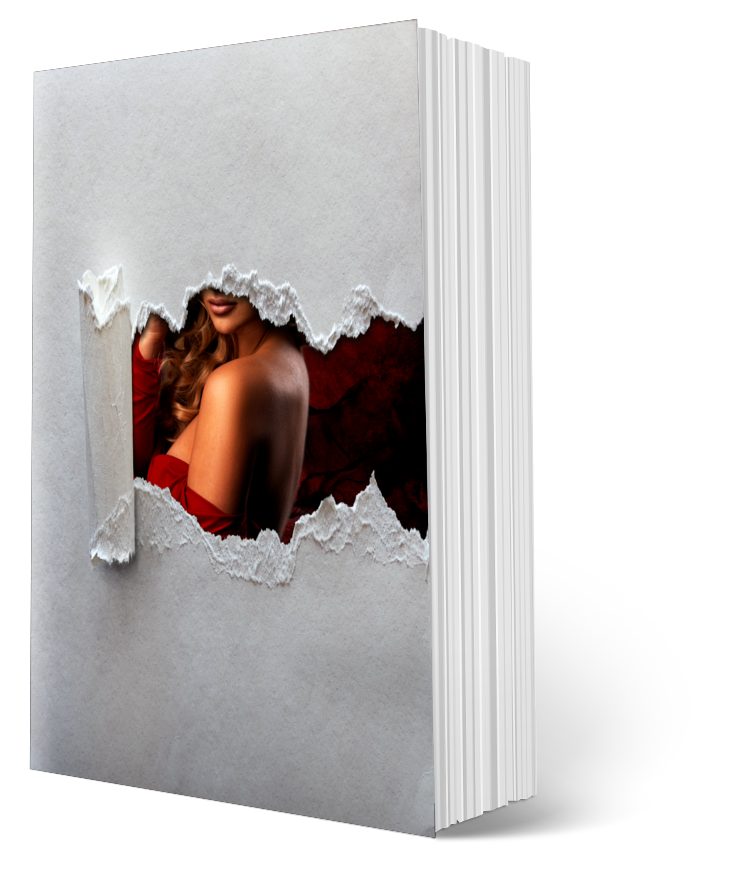 Continue the saga of Izzy and Lucien in book two of the Out For Blood Series. More details to come, watch the dedicated page for The Thirst or subscribe to the newsletter for more updates!
Estimated Release December 2021
Direwolf Dilemma: The Rise of Rebekah
Book One in the Season of the Genetic Superwolves series
Direwolf Dilemma
(New Cover Coming Soon)
Thirteen years ago, a Rogue Werewolf Healer started down a path of destruction, kidnapping, and experimentation that left many dead, and some forever altered thanks to his genetic experiments. He'd been trying to create the perfect werewolf; his own niece, Rebekah, was his first successful specimen.
Rebekah Marshall vowed to take her pack into her own hands and to hell with anyone who stood in her way. She could do anything a man could, and she would prove it. She'd given up finding her mate, but when he suddenly appears on-scene, will she finally have everything she's been waiting for? Will her plan to be the first female leader fall to the wayside, her desire for love consuming her? Sometimes we are fated to be someone more, do something more, than what we had ever imagined possible.
Estimated Completion April 2022
Lessons In Lycanthropy: Augustine's Awakening
Sequel to Direwolf Dilemma Paranormal/Chick Lit/Romance
MMF Mature Adult Scenes
Follow the cast of The Genetics Series as they gear up for crazy, heart-wrenching, nonstop exciting moments in the second installment to the Genetics Series of werewolf books.
Find more information on this title, and its predecessor, on the Genetics Series page below, or in our newsletter
Remy's Blog
Interact and Explore
Readers!! I'm doing two events as of right now, in my home state of WV. I'll be in Flatwoods in August at the Pagan Pride Festival, and in Charleston in late October, at the WV Book Festival. I'll be setting up pre-orders for signed copies, so if you're interested,...
Want to be a beta reader for Remy? Want to beta read for other authors?
How about being an ARC Reader? Remy's ARC list is open for signups! Click below to find out more, and to fill out the forms to get on the list!